Greentech Festival 2022:
A Recap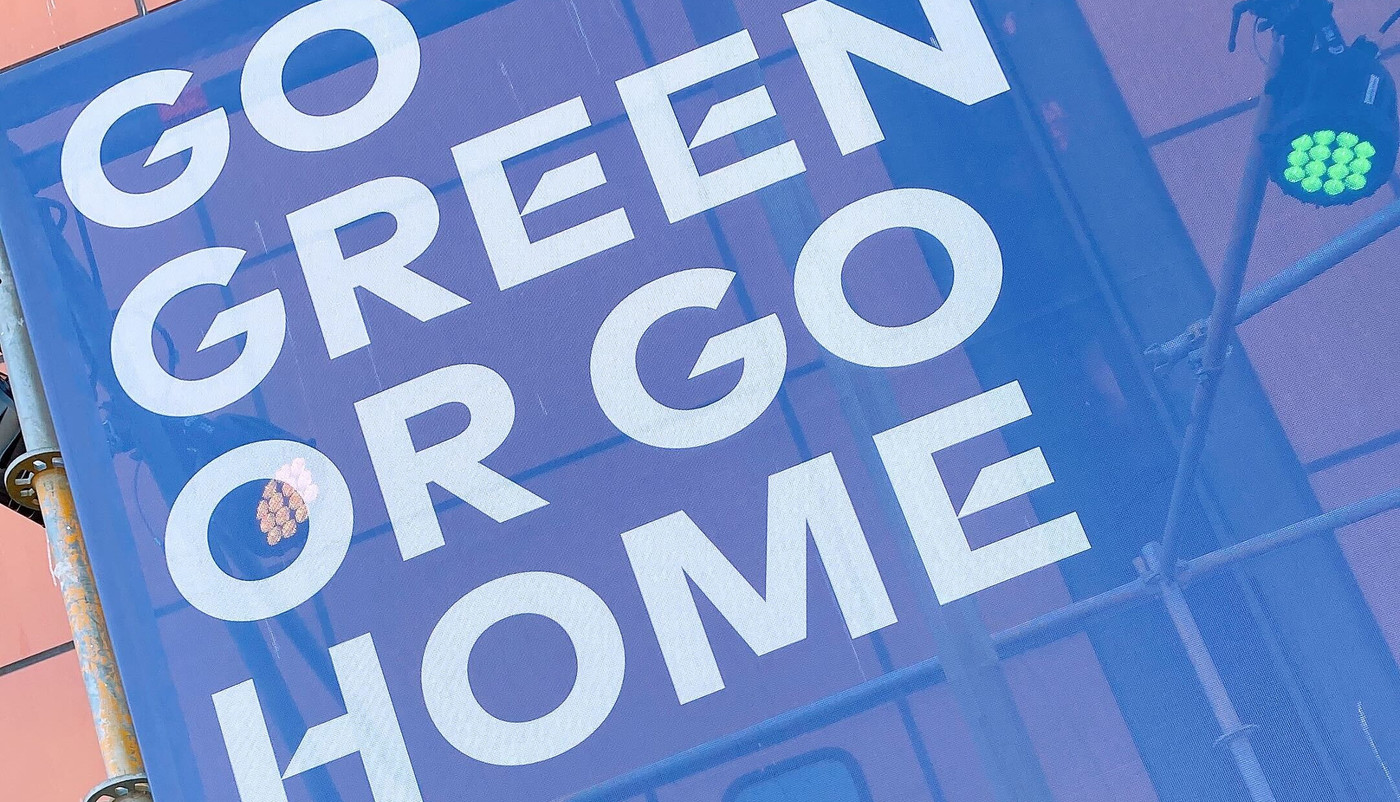 Yesterday we took a trip to the "Green "tech festival we were very excited about: We wanted to network, get new ideas and gather inspiration for future projects. Unfortunately, what we found is probably one of the largest green and impact-washing conferences in Germany. It was a lineup of companies that have significantly contributed to the climate crisis we find ourselves in today and which is getting worse by the hour. Just to name one example: Europe's largest oil company, which lost a court case just a few weeks ago and was ordered to drastically reduce CO2 emissions, basked under the festival's green slogan.
For sure, a few participating companies were genuinely interested in finding new ways to do things with technologies that are greener than those they've used in the past. But it was also very apparent, that for many of them, the driving force for change was not a desire to preserve the planet for future generations, but rather the realization that the technologies they have been using will soon no longer yield the profits they are accustomed to.
Instead of actually presenting innovative technologies or solutions that contribute to the achievement of global climate goals and are Paris compliant, we found technologies that appear green at first glance, but upon closer inspection do not contribute to the much needed socio-eco-change. The impression that the Greentech Festival is purely a staging event was reinforced by the plethora of company-affiliated camera crews between the companies' booths: professionally equipped and always ready to capture the most high-profile angle of the spokesperson, company logo and "green" tech festival.
Instead of the new ideas and inspiration we hoped for and instead of interesting debates, the stage often hosted purely promotional events. Panelists outdid each other with presentations of their greenwashing projects designed to mask their companies' otherwise questionable carbon footprints.
In any case, there was agreement on the panels that with individual efforts and compensation measures on part of the guests (instead of the corporations), we would experience an even "greener" festival next year. This sounded almost as if the CO2 offsets of the participants arriving by plane was key to the crisis.
So we said goodbye to the greenwashing festival and spent the rest of the afternoon in the outdoor pool. 32°C in June.